Schedule a Free Estimate with Us!
Contact us today, we're here to help with all your home painting needs.
From the day you receive your FREE quote, up to the completion of your project, the owner of PBJ Painting is handling your requests.
Ready to Start Your Painting Project?
Contact us today, we're here to help with all your home painting needs.
What Our Clients Are Saying...
Jeff was extremely kind and worked in a time efficient manner. The inside and outside of my house look so much better after he painted. His customer service was also amazing, timely responses and came and did the final inspection himself! I will never chose another company for my painting needs.
Jeff is the go to for painting! The work him and his team put into our project was amazing! Jeff was super easy to work with. He was available to answer my questions at any time. This was our first big project we needed done and I had a lot of questions, so it was nice to have that contact with the owner about everything I didn't know and more importantly, what I didn't know that I didn't know!! (I've never had an owner like that before).
Jeff and his crew were wonderful. From working with his color coordinator in order to choose paint colors to having his crew out to perform the work, everything went very smoothly. Our house looks beautiful. High quality work for a great value. We will need our interior done soon and will definitely be using PBJ Painting again for that.
I would highly recommend PBJ Painting. We were very pleased with their work & the amazing outcome. Very professional and always available to answer questions & assist with ideas. The entire crew was conscientious about their work & ensured we were satisfied with the project. Very easy to work with & they did a fabulous job. We've received many compliments from neighbors on the new look! Thanks Jeff & Crew!!!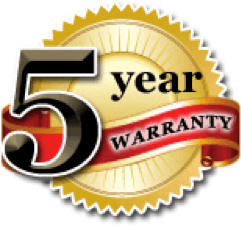 PBJ Painting
5 Year Warranty